Las esporas de Acrocladium auriculatum y Lepyrodon lagurus (Bryophyta) de la región fueguina de Argentina
M. Raquel Piñeiro

Cátedra de Palinología, Facultad de Ciencias Naturales y Museo, Universidad Nacional de La Plata-UNLP, Calle 64 N° 3, 1900, La Plata, Buenos Aires, Argentina; Consejo Nacional de Investigaciones Científicas y Técnicas-CONICET, Argentina.

https://orcid.org/0000-0001-5866-0421

Rosana Solan

Cátedra de Palinología, Facultad de Ciencias Naturales y Museo, Universidad Nacional de La Plata-UNLP, Calle 64 N° 3, 1900, La Plata, Buenos Aires, Argentina.

https://orcid.org/0000-0003-1932-9319

Sonia L. Fontana

Cátedra de Palinología, Facultad de Ciencias Naturales y Museo, Universidad Nacional de La Plata-UNLP, Calle 64 N° 3, 1900, La Plata, Buenos Aires, Argentina; Faculty of Resource Management, University of Applied Sciences and Arts-HAWK, Büsgenweg 1a, 37077 Göttingen, Germany.

https://orcid.org/0000-0001-8238-4172
Palabras clave:
Acrocladium, Argentina, Bryophyta, esporas, Lepyrodon, morfología, Tierra del Fuego
Resumen
Acrocladium y Lepyrodon son géneros de musgos pleurocárpicos de distribución austral. En la región fueguina de Argentina crecen las especies A. auriculatum y L. lagurus, como representantes dominantes de estos géneros. Dado que no hay descripciones detalladas sobre las esporas de estas especies, se plantea como objetivo de este trabajo, hacer un análisis comparativo para establecer el valor diagnóstico que las esporas aportan a la sistemática de estos taxa. Las esporas se estudiaron a partir de ejemplares de herbario, con Microscopio Óptico y Microscopio Electrónico de Barrido. Los resultados aportaron diferencias entre los rangos de tamaño y el tipo de ornamentación de las esporas. Estas características contribuirían a reforzar las diferencias morfológicas entre las especies, destacando el rol de las esporas como una importante fuente de información sistemática y biológica para estos taxa.
Citas
Allen, B. H. 1999. A revision of the moss genus Lepyrodon (Leucodontales, Lepyrodontaceae). Bryobrothera 5: 23-48.
Blöcher, R. & J-P. Frahm. 2002. A comparison of the moss floras of Chile and New Zealand Studies in austral temperate rain forest bryophytes 17. Tropical Bryology 21: 81-92.
Blöcher, R.; D. Quandt & J-P. Frahm. 2006. Molecular circumscription and biogeography of the genus Acrocladium (Bryopsid) studies in austral temperate rain forest bryophytes 29. The Journal of the Hattori Botanical Laboratory 100: 15-30.
Boros A., M. Jarai-Komlödi; Z. Töth & S. Nilson. 1993. An atlas of recent European Bryophyte Spores. Budapest.
Bowers, F.D. & A. J. Sharp. 1975. Musgos adicionales de México de importancia geográfica. The Bryologist 78 (2): 218-222.
Brotherus, V. F. 1925. Lembophyllaceae. In: A. Engler & K. Prantl (eds.), Die Natürlichen Pflanzenfamilien: 207-208. W. Engelmann, Leipzig.
Brown, R. C. & B. E. Lemmon. 1990. Sporogenesis in bryophytes. In: Blackmore, S. and R. B. Knox (eds.), Microspores, evolution and ontogeny: 55-94. Acad. Press, London.
Buck, W. R. 1979. A re-evaluation of the Bruchiaceae with the description of a news genus. Brittonia 31 (4): 469-742.
Churchill S. P. & E. L. Linares. 1995. Prodromus Bryologiae Novo-Granatensis. Introducción a la Flora de Musgos de Colombia. Biblioteca José Jerónimo Triana: 12: 1-924. Part 2: 455-924.
Clarke, G. C. S. 1979. Spore morphology and bryophyte systematics. In: Clarke, G. C. S. and J. G. Duckett (eds.) Bryophyte Systematics. Systematics Association Special Volume 14: 231-250. Academic Press London.
Costa Silva-e-Costa, J. & A. P. Luizi-Ponzo. 2019. Spores of Plagiochila (Dumort.) Dumort.: the taxonomic relevance of morphology and ultrastructure. Acta Botanica Brasilica 33 (1): 1-14. DOI: https://doi.org/10.1590/0102-33062018abb0418
Crum, H. 1991. A partial clarification of the Lembophyllaceae, The Journal of the Hattori Botanical Laboratory 69: 313-322.
Erdtman, G. 1960. The acetolysis method. A revised description. Svensk Botanisk Tidskrift 54: 561-564.
Estébanez, B.; T. Yamaguchi & H. Deguche. 2006. Ultrastructure of the spore in four Japanese species of Ptychomitrium Fürnr. (Musci). Grana 45: 61-70.
Fife, A. J. 2018. Lepyrodontaceae. In: Smissen, R.; Wilton, A.D. Flora of New Zealand – Mosses 40. Manaaki Whenua Press, Lincoln. https://doi.org/10.7931/B19P8R
Fleischer, M. 1923. Die Musci der Flora von Buitenzorg 4.
Ghi-Sen, D.; W. Mei-Zhi & Z. Yu-Long. 1997. Morphology observation of some moss spores. Symposium on 2000´s Bryology, pp. 61-62, Beijing.
Goffinet, B. & W. Buck. 2020. Classification of the Bryophyta. http://bryology.uconn.edu/classification/
Halbritter, H.; S. Ulrich; F. Grímsson; M. Weber; R. Zetter; M. Hesse; R. Buchner; M. Svojtka & A. Frosch-Radivo. 2018. Illustrated pollen terminology. Springer, 487 pp.
Hedenäs, L. & A. Vanderpoorten. 2006. The Amblystegiaceae and Calliergonaceae. In: A. E. Newton and R. S. Tangney, eds. 2006. Pleurocarpous Mosses: Systematics and Evolution: 163-176.
Karczmarz, K. 1966. Taxonomic studies on the genus Acrocladium Mitt., Nova Hedwigia 11: 499-505.
Khoshravesh, R. & Sh. Kazempour Osaloo. 2007. Spore morphology of certain mosses of northern Tehran, Iran: Taxonomical and ecological implications. The Iranian Journal of Botany 13:150-159.
Klazenga, N. 2012a. Australian Mosses Online. 25. Acrocladiaceae. http://www.anbg.gov.au/abrs/Mosses_Online/Acrocladiaceae.pdf
Klazenga, N. 2012b. Australian Mosses Online. 27. Lepyrodontaceae. http://www.anbg.gov.au/abrs/Mosses_online/Lepyrodontaceae.pdf
Kremp, G. O. W. 1965. Morphologic Encyclopedia of Palynology. The University of Arizona Press, Tucson.
Lashin, G. M. 2011. Fine structures of some bryoflora spores from Saudi Arabia. Egyptian Journal of Experimental Biology 7: 35-41.
Larraín, J. 2016. The mosses (Bryophyta) of Capitán Prat Province, Aisén Region, southern Chile. PhytoKeys. 68. 91-116. DOI: https://doi.org/10.3897/phytokeys.68.9181
Lencinas M.V.; G. Martínez Pastur; R. Solán, E. Gallo & J. M. Cellini. 2008. Forest management with variable retention impact over moss communities of Nothofagus pumilio understory. Forstarchiv 79: 77-82.
Luizi-Ponzo, A. P. 1995. Morfologia de Esporos da Famılia Dicranaceae (Bryopsida-Bryophyta). – M. Sc. Dissert. Museum Nacional, Universidade Federal do Rio de Janeiro-UFRJ, Rio de Janeiro, Brasil.
Luizi-Ponzo, A. P. & O.M. Barth. 1998. Spore morphology of some Bruchiaceae species (Bryophyta) from Brazil. Grana 37: 222-227.
Malcolm, B. & N. Malcolm. 2006. Mosses and other Bryophytes an illustrated glossary. Micro-Optics Press, 228 pp.
Matteri, C. M. 1986. Overview on the phytogeography of the moss flora from Southern Patagonia at 51º-52º South Latitude. Journal of the Hattori Botanical Laboratory 60: 171-174.
Matteri, C. M. 2003. Los Musgos (Bryophyta) de la Argentina. Tropical Bryology 24: 33-100.
Matteri, C. M. & M. M. Schiavone. 1988. Comunidades Muscinales del Suelo de los Bosques de Nothofagus Fueguinos. En Simposio sobre Nothofagus. Monografías de la Academia Nacional de Ciencias Exactas, Físicas and Naturales 4: 25-36.
Matteri, C.M. & M. M. Schiavone. 2002. Catálogo de los musgos (Bryophyta) de la región Fueguina en Argentina y Chile. Revista del Museo Argentino de Ciencias Naturales, n. s. 4: 111-138.
Medina, N.G. & B. Estébanez, 2014. Does spore ultrastructure mirror different dispersal strategies in mosses? A study of seven Iberian Orthotrichum species. PLoS ONE 9 (11): e112867. DOI: https://doi.org/10.1371/journal.pone.0112867
Mitten, G. 1869. Musci Austro-Americani. Enumeratio Muscorum omnium Austro-Americanorum auctori huiusque cognitorum. Botanical Journal of the Linnean Society, 12: 270-550.
Mogensen, G S. 1981. The biological significance of morphological characters in bryophytes: the spore. Bryologist 84: 187-207.
Mogensen, G S. 1983. The spore. In: R. M. Schuster (ed.), New Manual of Bryology. The Journal of the Hattori Botanical Laboratory 1: 325-342.
Ochyra, R. & C. M. Matteri. 2001. Bryophyta, Musci, Amblystegiaceae. Flora Criptogámica de Tierra del Fuego 14 (10): 1-96.
Olesen, P. & G. S. Mogensen. 1978. Ultrastructure, histochemistry and notes on germination stages of spores in selected mosses. Bryologist 81: 493-516.
Pedersen, N. & L. Hedenäs. 2002. Phylogeny of the Plagiotheciaceae based on molecular and morphological evidence. Bryologist 105: 310-324.
Piñeiro, M. R. 2017. Esporas de Funaria hygrometrica y Entosthodon laxus (Funariaceae, Bryophyta) para la región de Tierra del Fuego, Argentina. Boletín de la Sociedad Argentina de Botánica 52 (1): 39-44.
Potrony Hechavarría, M. A.; O. J. Reyes & A. Motito Marín. 2011. Patrones de distribución y vías de migración de los musgos del macizo montañoso Sagua Baracoa, Cuba oriental. Polibotánica 31: 71-87.
Punt, W.; S. Blackmore; S. Nilsson & A. Le Thomas. 2006. Glossary of pollen and spore Terminology. LPP Foundation, Utrecht.
Reyre, Y. 1968. La sculpture de l'exine des pollens des Gymnospermes et Chlamydospermes et son utilisation dans l'identification des pollens fossiles. Pollen et Spores 10 (2): 197-220.
Reyre, Y. 1975. L'ultra-sculpture des pollens de Gymnospermes: un critère précieux mais une diagnose difficile. Bulletin de la Société Botanique de France 122: 79-84.
Savaroğlu F. 2015 Spore morphology of some Orthotrichaceae Arn. species (Bryophyta) from Turkey. Bangladesh Journal of Botany 44: 499-506.
Savaroğlu, F.; I.P. Erkara & O. Koyuncu. 2017. Observations of spore morphology of some species of Hypnaceae Schimp. (Bryophyta) in Turkey. Bangladesh Journal of Botany 46: 9-17.
Tangney, R. S.; S. Huttunen; M. Stech & D. Quandt. 2010. A review of the systematic position of the pleurocarpous moss genus Acrocladium Mitten. Tropical Bryology 31: 164-170.
Vanderpoorten, A.; L. Hedenäs; C. J. Cox & A. J. Shaw. 2002a. Phylogeny and morphological evolution of the Amblystegiaceae (Bryopsida). Molecular Phylogenetics Evolution 23: 1-21.
Vanderpoorten, A.; L. Hedenäs; C. J. Cox & A. Shaw. 2002b. Circumscription, classification, and taxonomy of Amblystegiaceae (Bryopsida) inferred from nuclear and chloroplast DNA sequence data and morphology. Taxon 51: 115-122.
Walther, K. 1983. V. 2 Bryophytina. Laubmoose. Syllabus der Pflanzenfamilien, ed. A. Engler. Gebruder Borntraeger: 64-89.
Wardle, P.; C. Ezcurra; C. Ramírez & S. Wagstaff. 2001. Comparison of the flora and vegetation of the Southern Andes and New Zealand. New Zealand Journal of Botany 39: 69-108.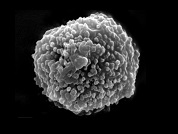 Cómo citar
Piñeiro, M., Solan, R., & Fontana, S. (2021). Las esporas de Acrocladium auriculatum y Lepyrodon lagurus (Bryophyta) de la región fueguina de Argentina. Darwiniana, Nueva Serie, 9(1), 55-62. https://doi.org/10.14522/darwiniana.2021.91.925

A partir de 2012, esta obra está licenciada bajo una Licencia Creative Commons Atribución-NoComercial 2.5 Argentina .
Cualquier obra derivada deberá estar previamente autorizada con nota escrita de los editores.