Revisión taxonómica del género Johnstonella (Boraginaceae s. str.) en la Argentina
Pablo Moroni

Instituto de Botánica Darwinion (ANCEFN-CONICET), Labardén 200, CC 22, B1642HYD, San Isidro, Buenos Aires, Argentina.

https://orcid.org/0000-0001-5306-476X

Michael G. Simpson

Department of Biology, San Diego State University, San Diego, California 92182, U.S.A.

https://orcid.org/0000-0002-6197-2132
Palabras clave:
Boraginales, Cono Sur, Flora argentina
Resumen
La literatura taxonómica disponible sobre las especies argentinas de Johnstonella está lejos de reflejar las relaciones filogenéticas del género tal como se conoce hoy. Consecuentemente, en la presente contribución se reporta un tratamiento taxonómico actualizado de Johnstonella para la Argentina. Se provee de una sinonimia completa, así como descripciones morfológicas, mapas de distribución geográfica, una clave de identificación, usos, ilustraciones, fotografías y estimaciones de su estado de conservación. Además, se designan lectotipos para los nombres Cryptantha capituliflora var. compacta, Cryptantha hossei, Cryptantha modesta, Eritrichium falcatum y Myosotis albida, así como un segundo paso de lectotipificación para Eritrichium axillare.
Citas
Amsinckiinae Working Group. 2021. Systematics of Amsinckiinae (Boraginaceae): The popcorn flowers. https://plants.sdsu.edu/amsinckiinae [consultado el 14/04/2022]
Ariza Espinar, L. 2006. Boraginaceae, Parte 1 (Excepto Heliotropium), en Ariza Espinar, L.; A. Calviño, T. E. di Fulvio & N. Dottori (eds.), Flora Fanerogámica Argentina, 97, pp. 3-55. Córdoba: IMBIV (CONICET).
Bachman, S.; J. Moat, A. W. Hill, J. de la Torre & B. Scott. 2011. Supporting Red List threat assessments with GeoCAT: geospatial conservation assessment tool. ZooKeys 150: 117-126.
Brand, A. 1924. Decas specierum novarum quarta. Repertorium Specierum Novarum Regni Vegetabilis 20: 46-50.
Brand, A. 1925. Drei neue Gattungen dar Cryptantheae. Repertorium Specierum Novarum Regni Vegetabilis 21: 249-254.
Brand, A. 1931. Borraginaceae. Borraginoidea-Cryptantheae. Das Pflanzenreich 4(252): 1-236.
Cantero, J. J.; C. O. Núñez, J. Mulko, M. A. Amuchastegui, M. V. Palchetti, P. G. Brandolin, J. Iparraguirre, N. Virginil, G. L. M. Bernardello & L. Ariza Espinar. 2019. Las plantas de interés económico en Argentina. Río Cuarto: UNIRIO Editora.
Grant, V. 1981. Plant Speciation, 2nd ed. New York: Columbia University Press.
Hasenstab-Lehman, K. & M. G. Simpson. 2012. Cat's eyes and popcorn flowers: Phylogenetic systematics of the genus Cryptantha s.l. (Boraginaceae). Systematic Botany 37(3): 738-757.
Hiepko, P. 1987. The collections of the Botanical Museum Berlin-Dahlem (B) and their history. Englera 7: 219-252.
Hieronymus, G. H. E. W. 1881. Sertum Sanjuaninum ó descripciones y determinaciones de plantas fanerógamas y criptógamas vasculares recolectadas por el Dr. D. Saile Echegaray en la Provincia San Juan. Boletín de la Academia Nacional de Ciencias. Córdoba, Argentina 4: 1-73.
ITHAKA. 2022. JSTOR Global Plants. Disponible en https://plants.jstor.org (Consultado en abril 2022).
IUCN. 2012. Guidelines for Application of IUCN Red List Criteria at Regional and National Levels: Version 4.0. Gland: IUCN.
IUCN. 2019. Guidelines for Using the IUCN Red List Categories and Criteria. Version 14. Gland: IUCN.
Johnston, I. M. 1927. Studies in the Boraginaceae VI. A revision of the South American Boraginoideae. Contributions from the Gray Herbarium of Harvard University 78: 1-118.
Kunth, C. S. 1818. Nova Genera et Species Plantarum (quarto ed.) 3: 91.
Olson, D. M.; E. Dinerstein, E. D. Wikramanayake, N. D. Burgess, G. V. N. Powell, E. C. Underwood, J. A. D'Amico, I. Itoua, H. E. Strand, J. C. Morrison, C. J. Loucks, T. F. Allnutt, T. H. Ricketts, Y. Kura, J. F. Lamoreux, W. W. Wettengel, P. Hedao & K. R. Kassem. 2001. Terrestrial ecoregions of the world: a new map of life on Earth. Bioscience 51(11): 933-938.
Pérez Moreau, R. L. 1976. Revisión del género Cryptantha en la Argentina (Boraginaceae). Darwiniana 20(1/2): 155-188.
Pérez Moreau, R. L. & A. L. Cabrera. 1983. Boraginaceae, en A. L. Cabrera (ed.), Flora de la Provincia de Jujuy 8: 247-291. Colección Científica del INTA, Buenos Aires.
Pérez Moreau, R. & S. Crespo. 2018. Boraginaceae, en R. Kiesling (ed.), Flora de San Juan, República Argentina 3: 49-72. Instituto Nacional de Tecnología Agropecuaria, Buenos Aires, Argentina.
Philippi, R. A. 1891. Catalogus Praevius Plantarum in Itinere ad Tarapaca a Friderico Philippi Lectarum. Anales del Museo Nacional de Chile, Santiago de Chile 2: 1-94.
QGIS Development Team. 2018. QGIS Geographic Information System. Open Source Geospatial Foundation Project.
Simpson, M. G.; K. Hasenstab-Lehman & R. B. Kelley. 2014. Typification of the name Johnstonella (Boraginaceae). Taxon 63(4): 930-931.
Simpson, M. G.; E. M. Makenzie & K. Hasenstab-Lehman. 2019. Transfer of four species of Cryptantha to the genus Johnstonella (Boraginaceae). Phytotaxa 425(5): 279-289.
Simpson, M. G.; K. Hasenstab-Lehman, M. E. Mabry & M. Muñoz-Schick. 2022. Johnstonella punensis (Boraginaceae), a new species endemic to the dry Puna of Chile. PhytoKeys 197: 149-164. DOI: https://doi.org/10.3897/phytokeys.197.84833
Stafleu, F. A. & R. S. Cowan. 1976. Taxonomic Literature, Vol. 1. 2nd ed. Utrecht: Bohn, Scheltema & Holkema.
Stafleu, F. A. & R. S. Cowan. 1979. Taxonomic Literature, Vol. 2. 2nd ed. Utrecht: Bohn, Scheltema & Holkema.
Thiers, B. 2022. Index Herbariorum: A Global Directory of Public Herbaria and Associated Staff. New York Botanical Garden's Virtual Herbarium, New York. Disponible en http://sweetgum.nybg.org/ih (Consultado en abril 2022).
Turland, N. J.; J. H. Wiersema, F. R. Barrie, W. Greuter, D. L. Hawksworth, P. S. Herendeen, S. Knapp, W.-H. Kusber, D.-Z. Li, K. Marhold, T.W. May, J. McNeill, A.M. Monro, J. Prado, M.J. Price & G.F. Smith (eds). 2018. International Code of Nomenclature for algae, fungi, and plants (Shenzhen Code) adopted by the Nineteenth International Botanical Congress Shenzhen, China, July 2017. Regnum Vegetabile 159. Koeltz Botanical Books, Glashütten.
van Steenis, C. G. G. J. 1957. Specific and infraspecific delimitation. Flora Malesiana ser. 1: 167-234.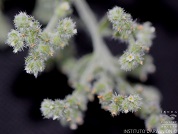 Cómo citar
Moroni, P., & Simpson, M. G. (2022). Revisión taxonómica del género Johnstonella (Boraginaceae s. str.) en la Argentina. Darwiniana, Nueva Serie, 10(1), 260-270. https://doi.org/10.14522/darwiniana.2022.101.1046
Sección
Sistemática y Taxonomía de Plantas

A partir de 2012, esta obra está licenciada bajo una Licencia Creative Commons Atribución-NoComercial 2.5 Argentina .
Cualquier obra derivada deberá estar previamente autorizada con nota escrita de los editores.